Latest Artificial Marigold Flower Decoration Garlands
Flower Strings and Marigold Strings Manufacturer & Exporter.
Customized design's and pattern's always welcomed.
Colors in Marigold Garlands are: Orange, Yellow, Red, Pink, Cream, Green, White & many more… 
Sizes Available: 5 feet, 10 feet & also can be(or can also be) customized as per order/requirements.
White Marigold with Jasmine Look Flowers
Red Marigold with Jasmine Look Flowers
Pink Marigold with Jasmine Look Flowers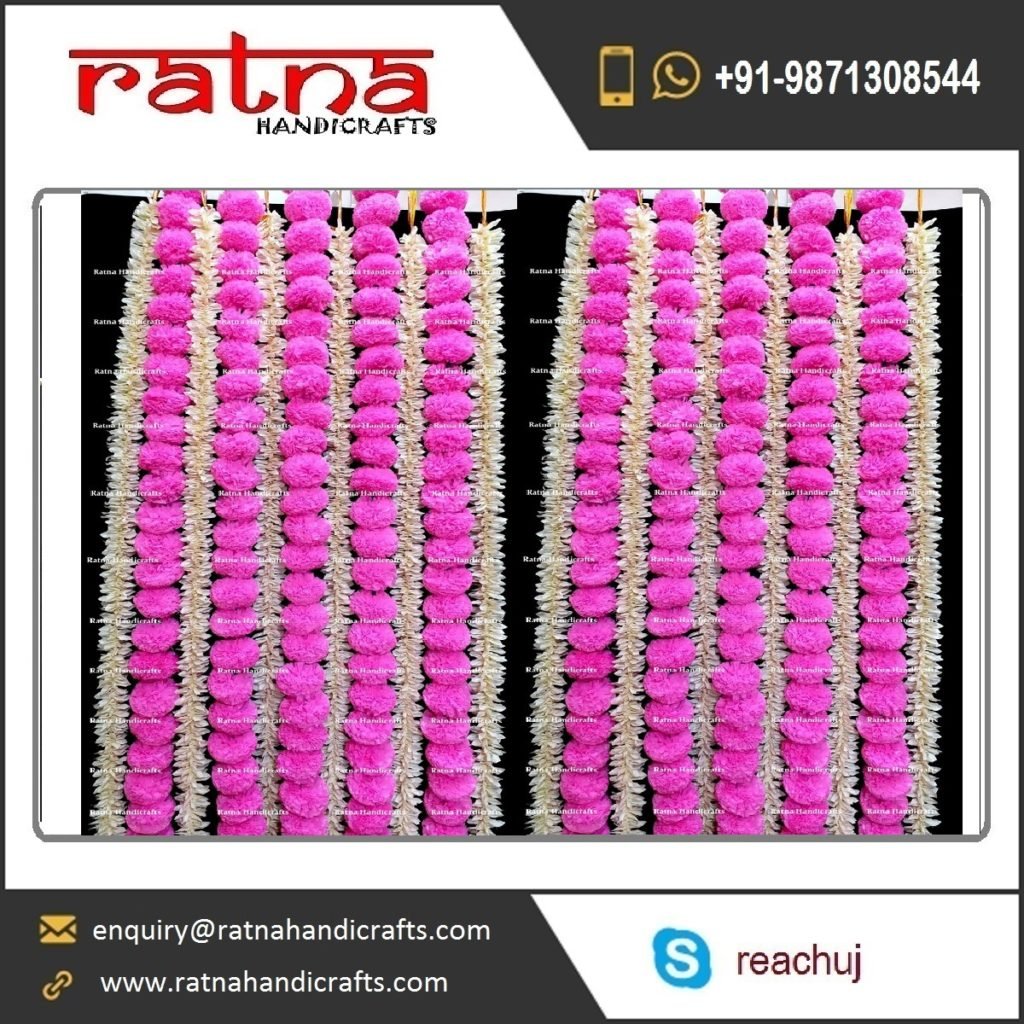 Light Yellow Marigold with Jasmine Look Flowers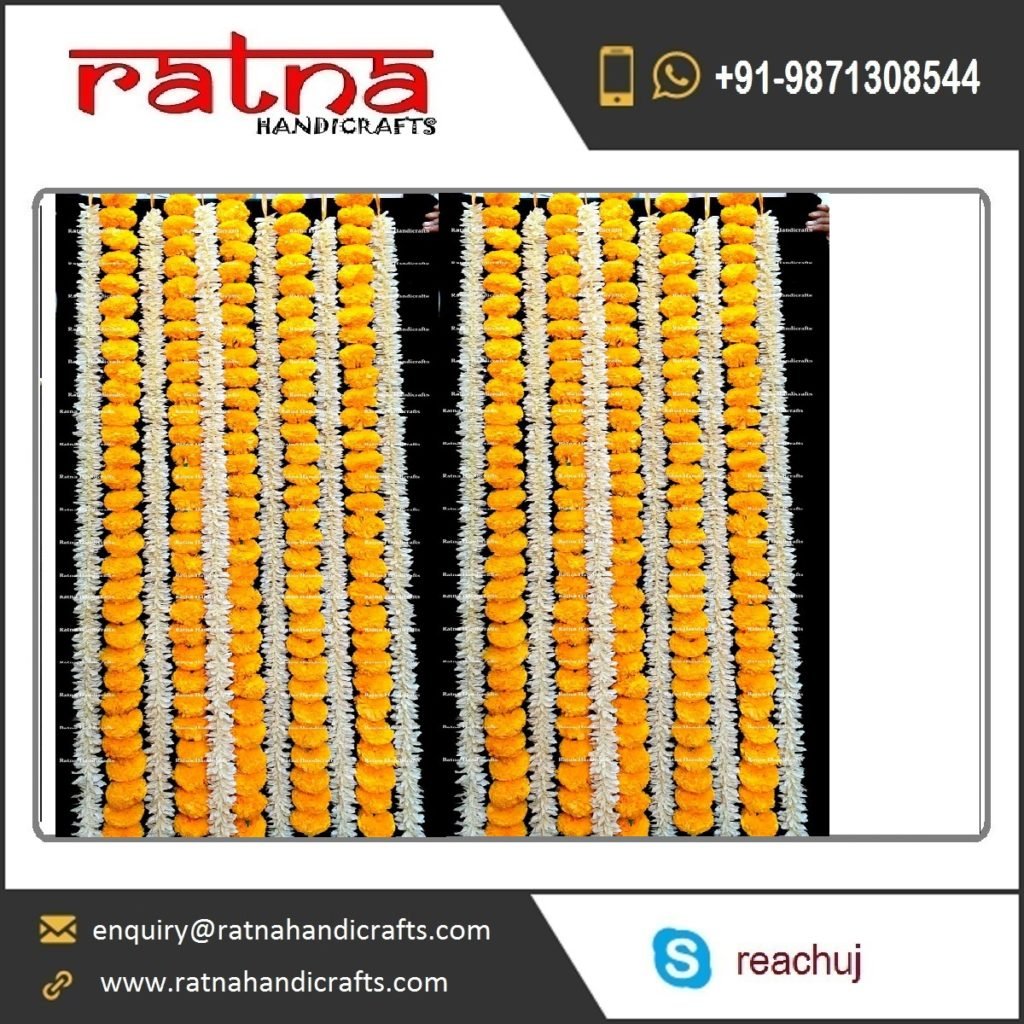 Light Green Marigold with Jasmine Look Flowers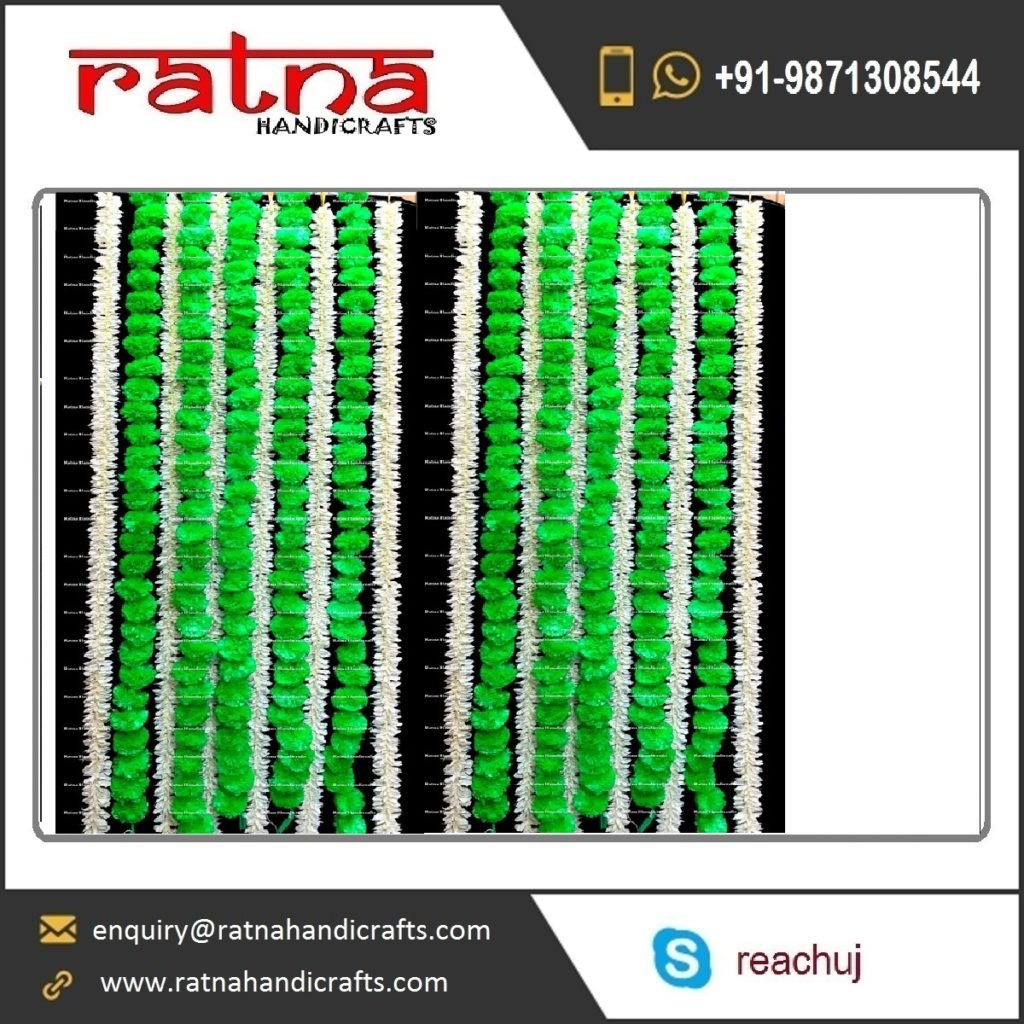 Sea Green Marigold with Jasmine Look Flowers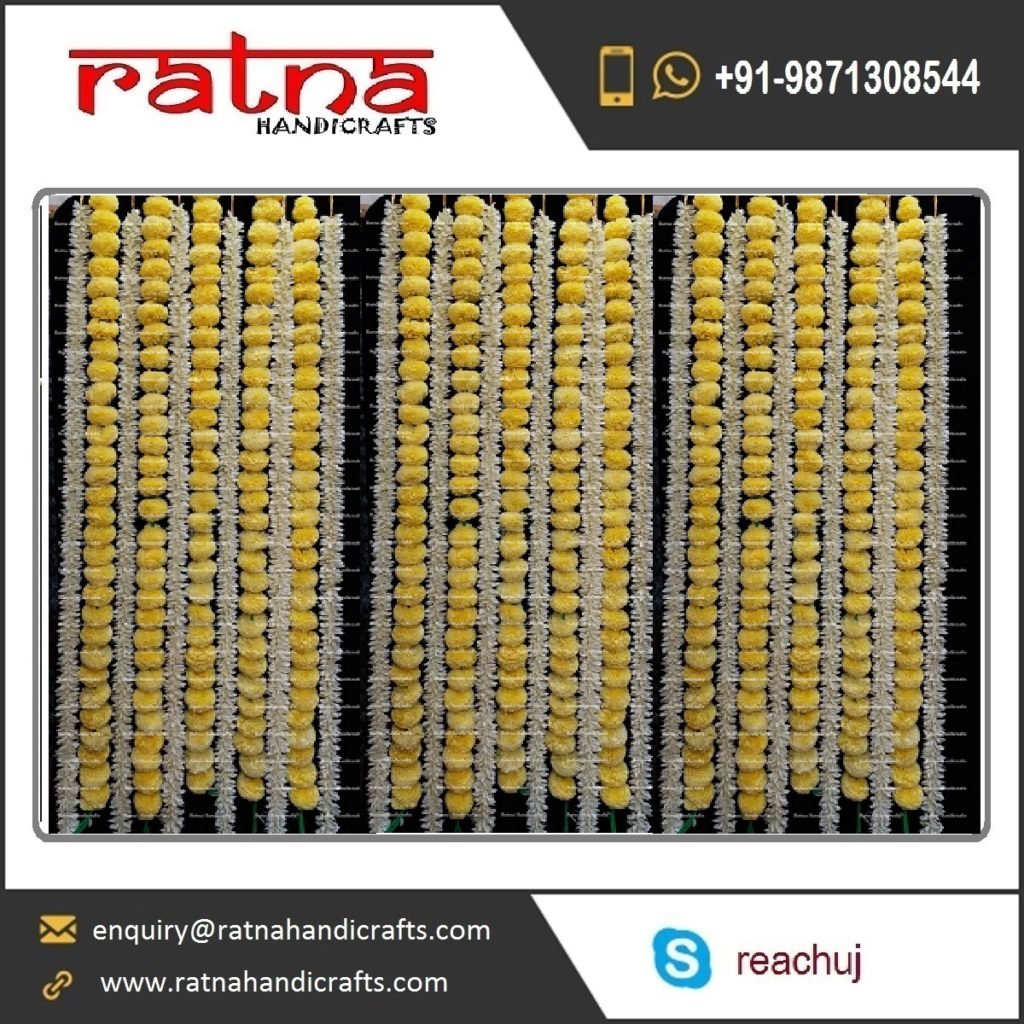 Jasmine (Malli) Look Flower Strings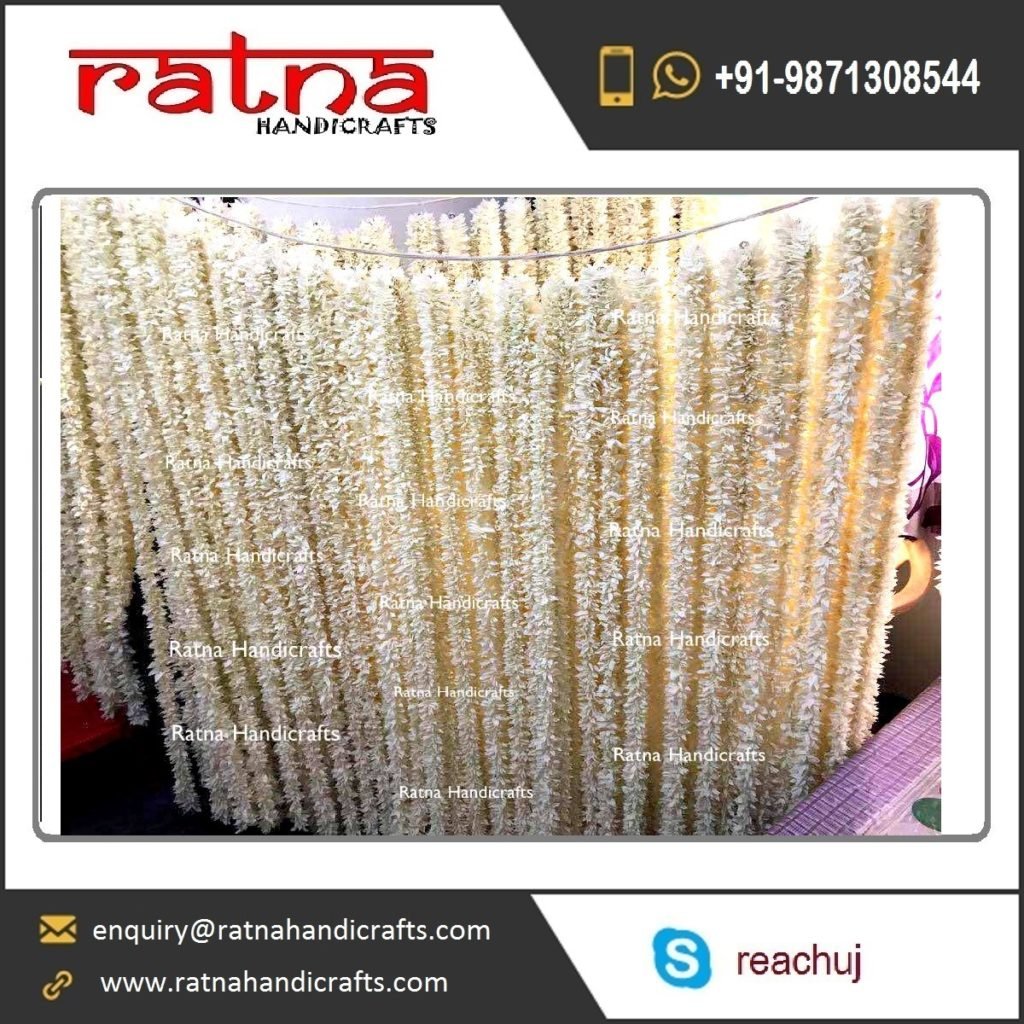 Jasmine Look Flower Strings with Mirror Hanging at the Bottom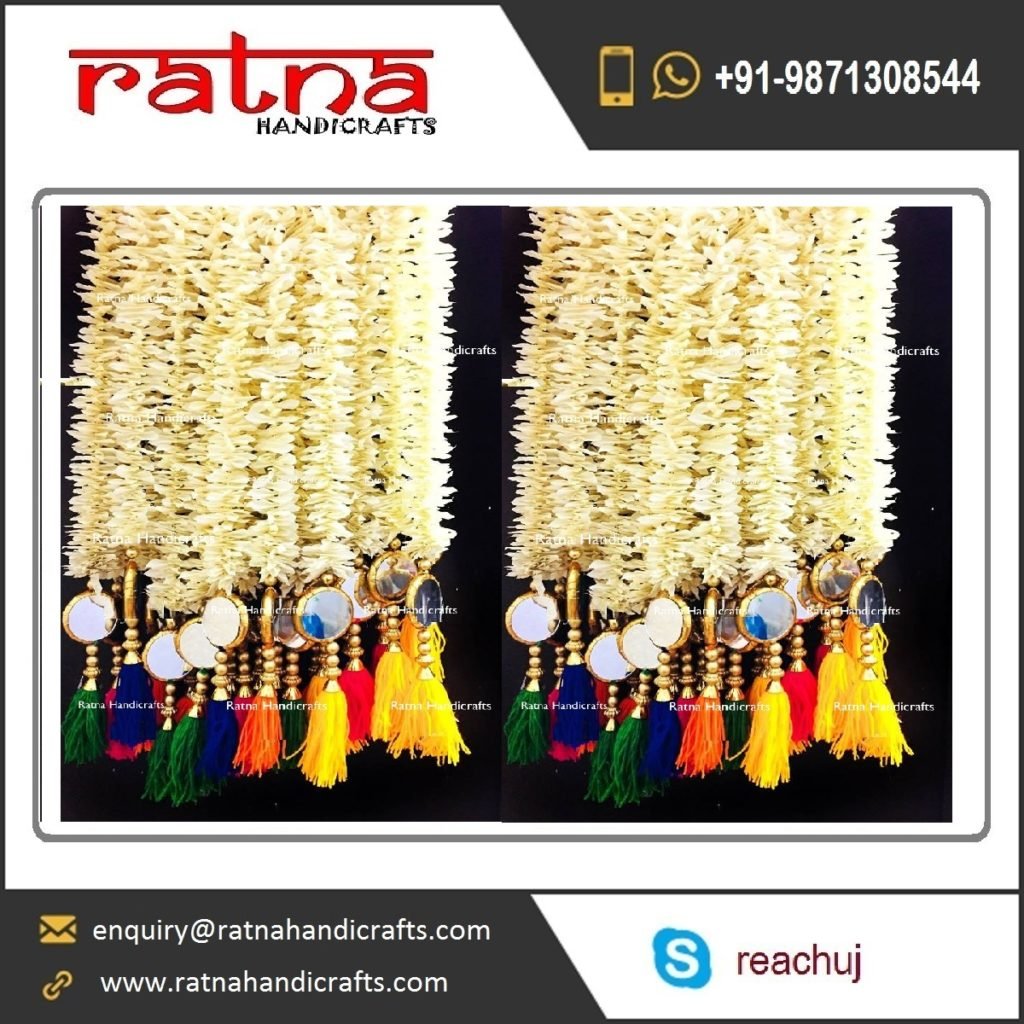 Flower Garlands are one of the best Décor which gives fresh look in Marriage's, Parties, Occasions, Functions, Meets, Anniversaries (Marriage anniversary, Birthday, babies 1st anniversary), Birthday Party, Events( Marriages, Birthday's, etc.), In-house celebrations, Home Décor/Decoration, Festival Decorations, Outdoor Decorations(like: Decorating Stands In & out of a Tent, Hanging strings in a curtain look alike way), Get–together & Makes your occasions, festivals , home look Good in many other ways & for many other purposes as required or Preferred.
Excellent range of Welcome Garlands are manufactured & is available in the Market in different colors, shapes and deigns, Soothing color combinations of our welcome toran, hangings makes them perfect for various occasions & decoration purpose.
We supply a wide range of decorative garlands which cater to the varied requirement of our clients. These decorative Torans are available in wide variety of shapes and sizes. Our range is in high demand by our client's spread across the globe and is offered at industry leading prices.
We Manufacture the best designs, patterns and styles as per the fashion trends and requirement.
Custom designing is also WELCOME. Change of Pattern, design and color is subject to change in availability and market trends.
WE ACCEPT SMALL AND BULK ORDERS 
WE ARE MANUFACTURERS AND SUPPLIER OF FRESH PRODUCTS TO EVERY BUYER
SHIPPING: BY COURIER/AIR/SEA.