Few things to know about DHANTERAS this Dhanteras…
Dhanteras is an Indian festival celebrated by Hindu's all over the world as it is counted(seen) as the lucky day to purchase new things like something in Gold or Precious – mostly metal(Especially in Precious gold & Silver). Also, Dhanteras is like the Starter of these five-day festival, where Diwali is on Third Day. As 'Diwali' falls on 11 November in the Year 2015 , Dhanteras will be celebrated on Monday November 9th.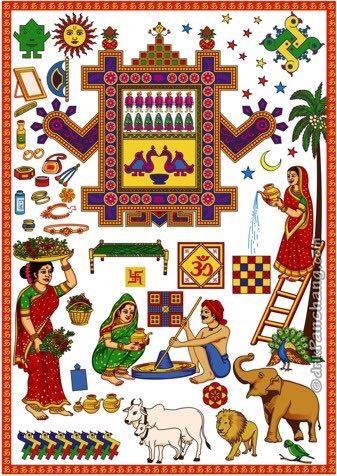 2. On Dhanteras, goddess Lakshmi is worshipped to gain prosperity and well being. It holds great significance especially for Indian businessmen. As Goddess Lakshmi is worshiped as the goddess of Wealth.  Also, Kubera, the god of assets and wealth is worshipped on this day by the Businessmen and the entire Hindu religion(mostly who believe in so).
3. Dhanteras falls on the thirteenth day of the dark fortnight.
However, the meaning of this festival is hidden in its name itself. 'Dhan' a hindi word meaning wealth and 'Tera' also a hindi word which means the thirteenth – which completes into the word "DHANTERAS".
4. On this festival of Dhanteras, people consider it auspicious to purchase something in either gold or silver (or at-least a new utensil).
It is believed that purchasing a new Precious metal on this day brings good luck in life/family/business/any work. Also, it is taken as a Good sign for happiness and luck in wealth, etc.
5. 'Lakshmi Puja' is performed in the evenings by the Families when Diyas made of clay (earthen lamps) are lit to drive away the shadows of evil spirits & bring in prosperity and positivity in homes.
One more thing for you to know about the festival of DHANTERAS:
Dhanteras is also known as 'Dhantrayodashi.
Celebrated 2 days before Diwali, in the honour of "Dhanavantri", who was the physician of the gods and an incarnation of Lord Vishnu.
All image source: Google Images
Blog by @followvaibhav (twitter handle)